Father Antonios Mutyaba is a priest of the Greek Orthodox Church, born in Uganda, Africa. His family was one of the first to embrace orthodoxy on the African continent when the mission began to spread the faith in the early 20th century. At an early age, just before a bloody civil war that broke out in his country, he moved as an imigrant in Greece where he worked, studied agriculturist, and eventually followed the path of the priesthood. After 20 years living in Greece with his wife and five kids, he decided to return to Africa to offer his services where they need most. An offer that exceeds by far the priestly duty, a life offer, an offer to humanity. Father Antonios envisioned a grandiose charity goal and managed to materialise it in one of the poorest and most difficult parts of the world.
The Peace and Hope Monte (Saint Antonios Monde) institute, is located on a green hill just outside the unknown village of Monde in Wobulenzi province, 60 km from the capital Kampala. There are around 200 children hosted here and more than double helped. Orphaned children who have lost their parents from AIDS and other diseases, physical disasters, children who have parents but without the economic ability to grow them up, children abused… Here they will find safe housing, medical care, food based on rice, beans and additionally corn from the owned field, education in full school facilities with sufficient teaching personnel. Children are hosted irrespective of religion, although Orthodox Christian teaching is offered too. The temple of St. Anthony dominates the landscape and marks the Divine spirit that inspired all that is happening here and is expressed through the actions of Father Antonios.
His work has been published in numerous articles and so, one day before my trip to Uganda, I decided to communicate with Father Antonios and ask for information of where I could offer some of the stationery, pencils, notebooks etc, I usually convey when I travel to Africa. In addition, I carried another big bag full of clothes and toys offered from schoolchildren in Bulgaria. The children from Petko R. Slaveikov from Sofia, responded to that wonderful initiative spontaneously with joy and love. They made beautiful handmade cards with warm greetings in English, supporting and encouraging the kids from that far away country.
The car turns out of the paved but full of potholes main road and enters a long dusty alley with the typical red, powder-like African dust that creates a mist in the green landscape and offers another sniff of dirt in our nostrils, on face, clothes, cameras. After a few kilometres where no one meets a remarkable settlement, a hill with the institute buildings shows up as an oasis. Long buildings of decent construction that have been materialized thanks to the love, effort and organization of Father Antonios, donations of Greek charity institute www.iliahtidesagapis.com and many other charitable initiatives of people. In front of a bougainvillea with blushing fuchsia flowers, some teachers welcome us including the caretaker, a young priest who is also called Father Anthony and is the spiritual child of the elder. The dorms and the school complex do not echo children's voices. The beds are empty, the mattresses are stacked. It is the beginning of January and the holiday period for the country's schools continues, with the children being in relatives or foster families. But there is also a small female monastery of 25-30 children here. A door opened and a wave of 30 children swelled to hug us tightly. A nun greet us speaking Greek. Mother Mary, who has visited Greece, has devoted her life to the salvation of these children who have nobody in this world. We were guided to the rest of buildings, a small church, the corn farm, a damaged tractor, a large, two-story semi-finished building intended for a technical school. A smoked kitchen area with wood stoves. Some showers without running water, as usual in Uganda. And a small church. The children looked like angels, with their brass coloured skin and mostly their behavior. Each look on them filled my eyes with tears of emotion, while they where singing God praising songs, at the church and out on the soft grass. We ate with them the simple but delicious meal of rice with beans, while older children cared for the smaller ones with an exemplary tranquility. We heard them telling each of their Christian names.
Then came time to share to the children the few things we managed to bring there. Pencils, notebooks, markers, crayons, drawing boards, plasticine and other school supplies. The children, quietly and patiently, waited for their turn. The teenagers discreetly kept their distance and we had to call them to come and get their share. One of the small kids got two pens and offered to return me back. I told him to give it to the kid beside him. The luggage from Bulgaria was full of clothes that we handed over to the nuns to distribute them according to size of children, and also some toys, dolls, a teddy bear. Then the enthusiasm of the kids started to become irreconcilable. Unfortunately the dolls were not enough for all the children, while they were asking us toys for them too. We explained that the toys were for everyone and we encouraged them to share, all of them taking care and enjoy their little treasure. Before leaving, we received such sweet hugs from the children and we said goodbye with eyes full of tears and a fluttering in our soul. Satisfied that our small offer, caused so much happiness!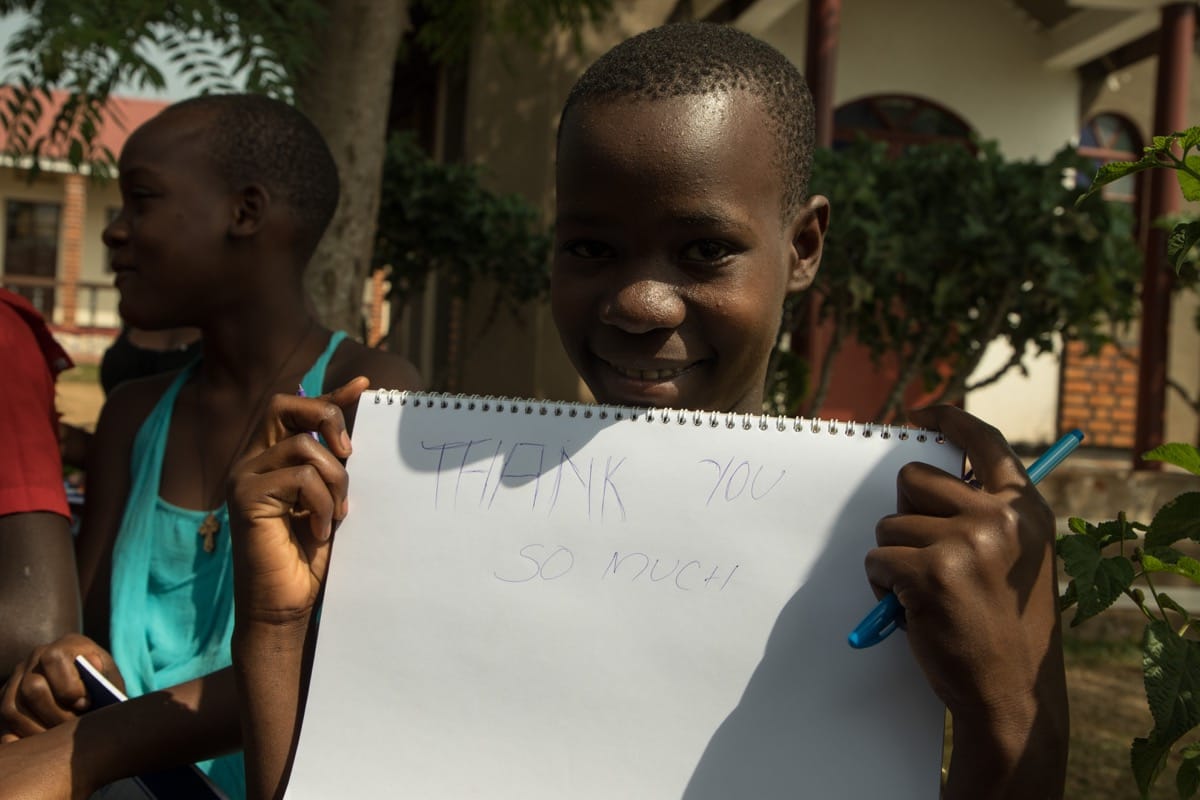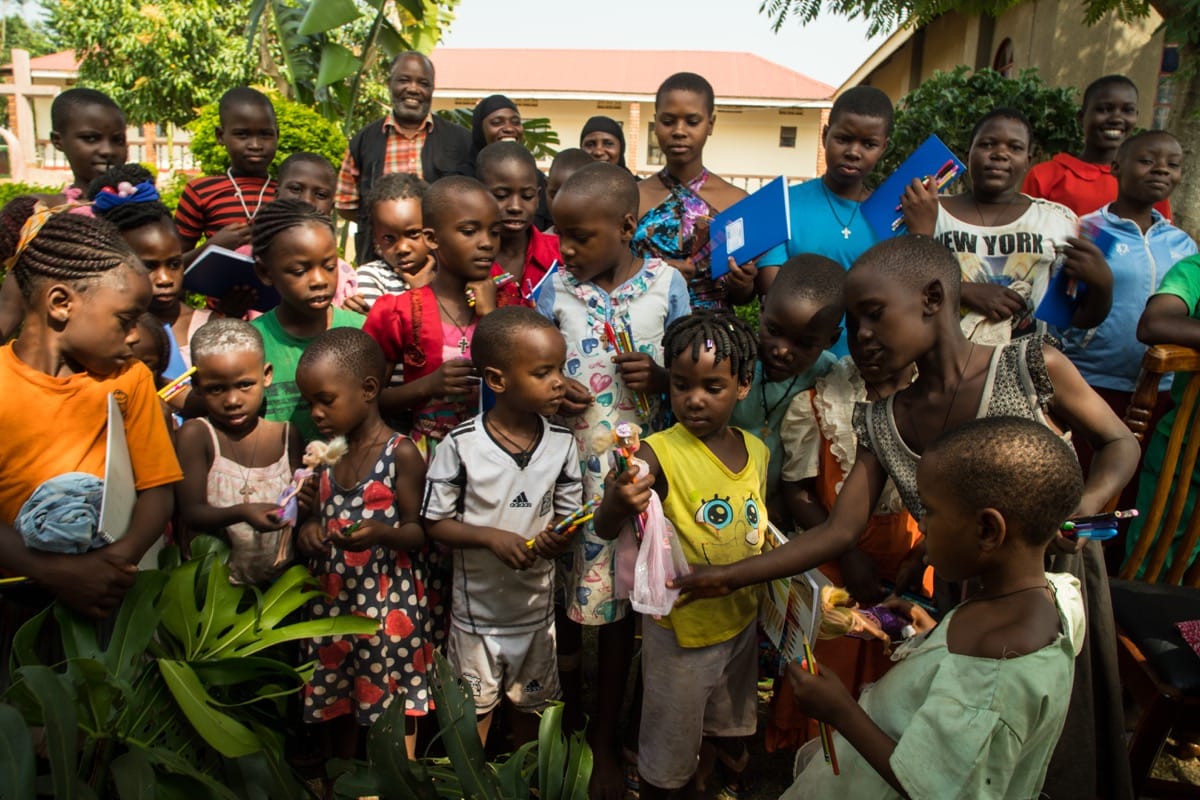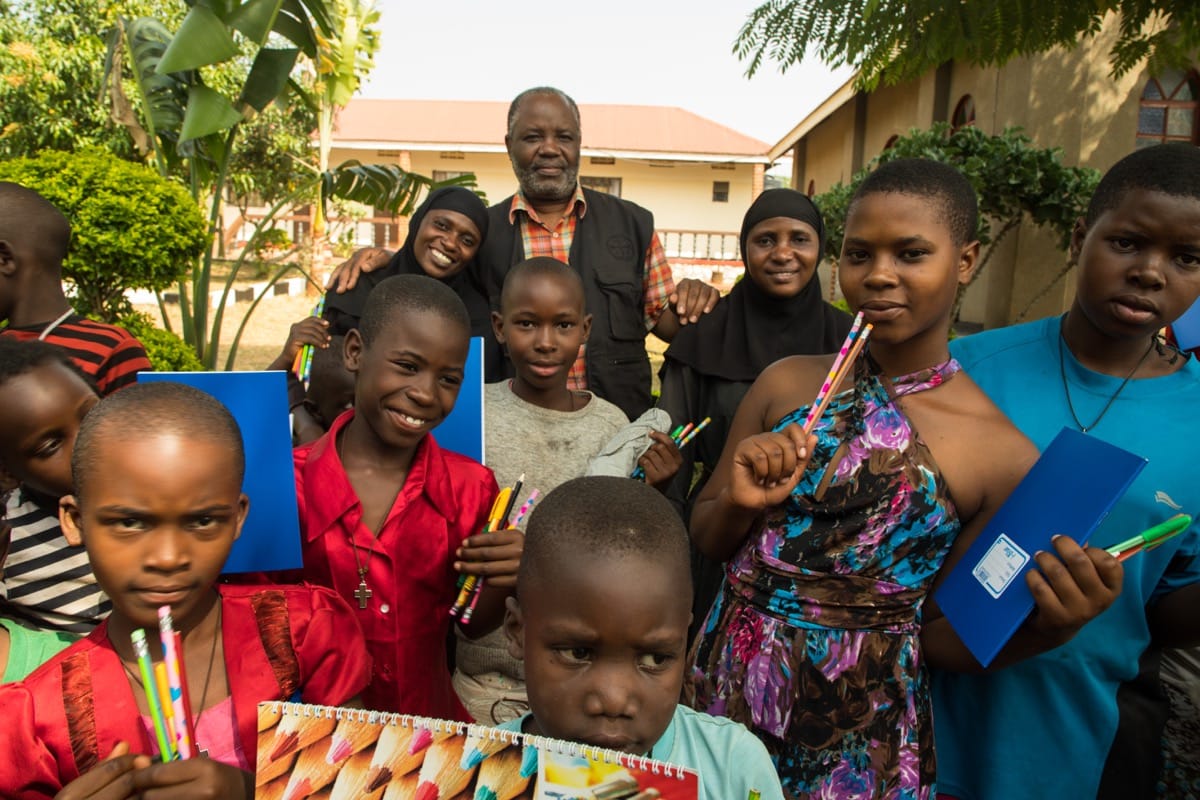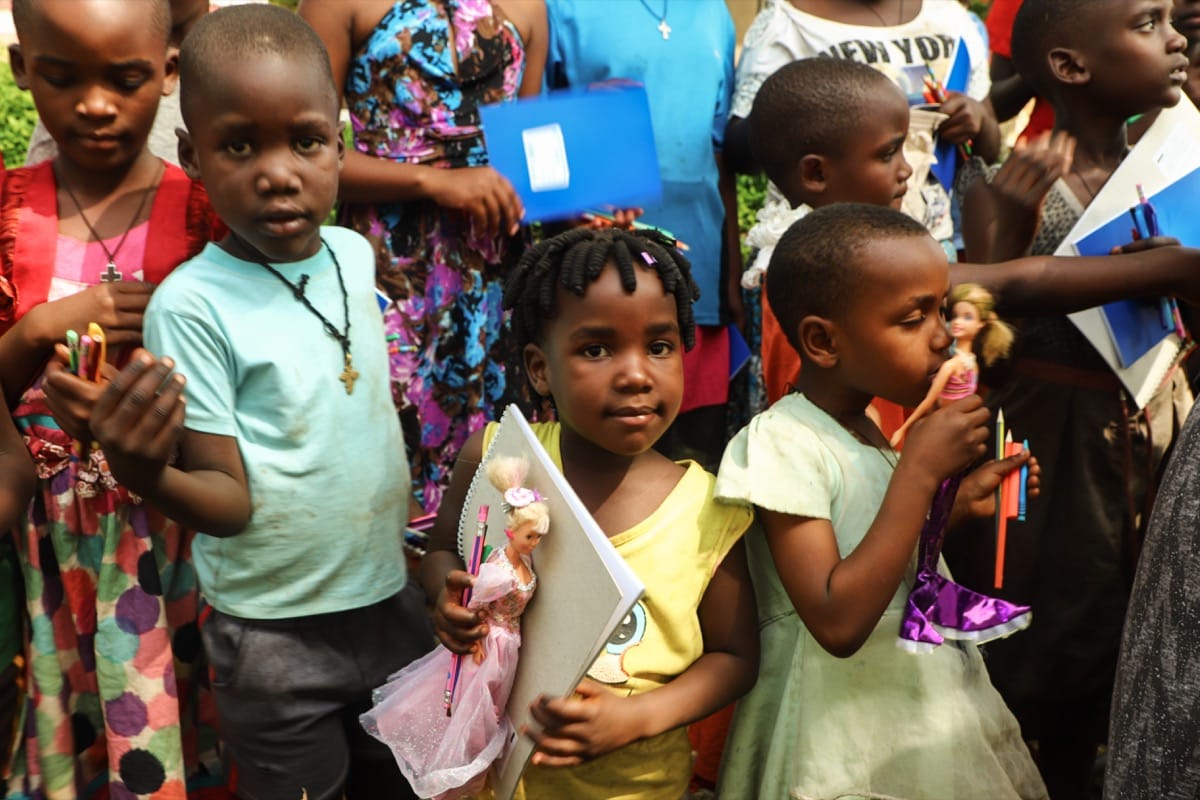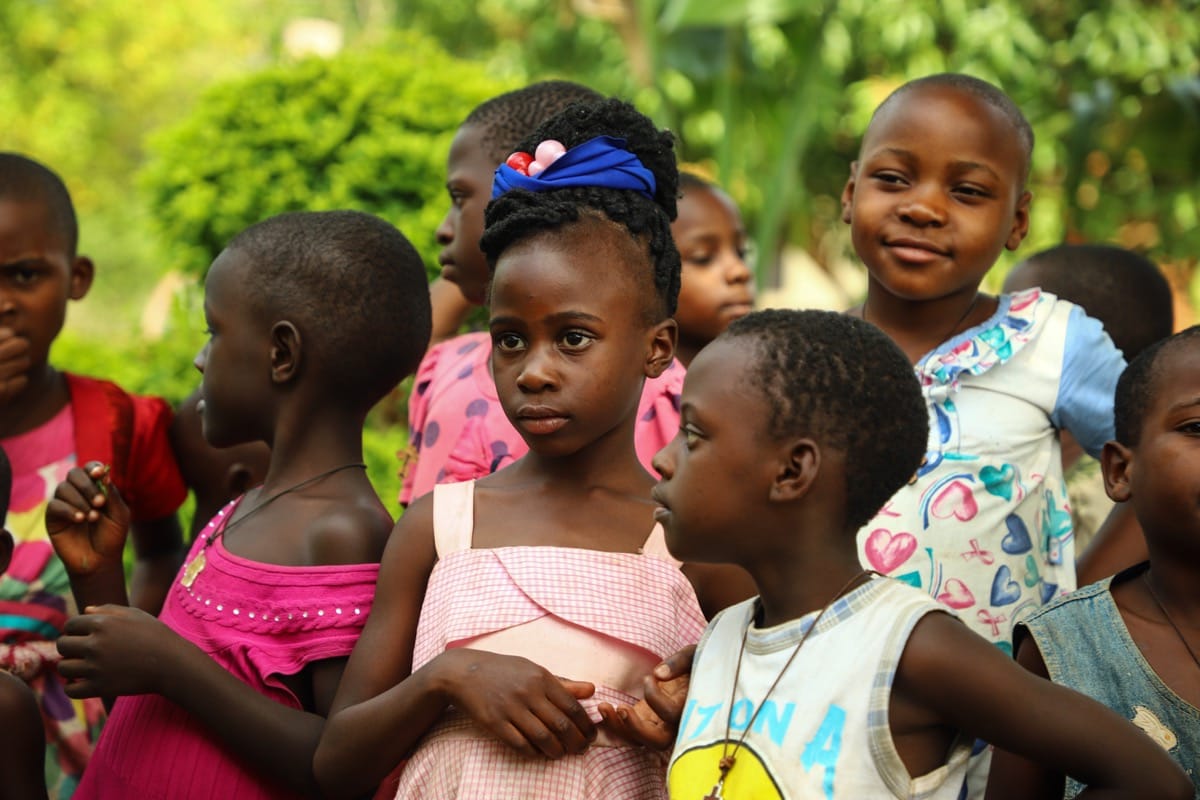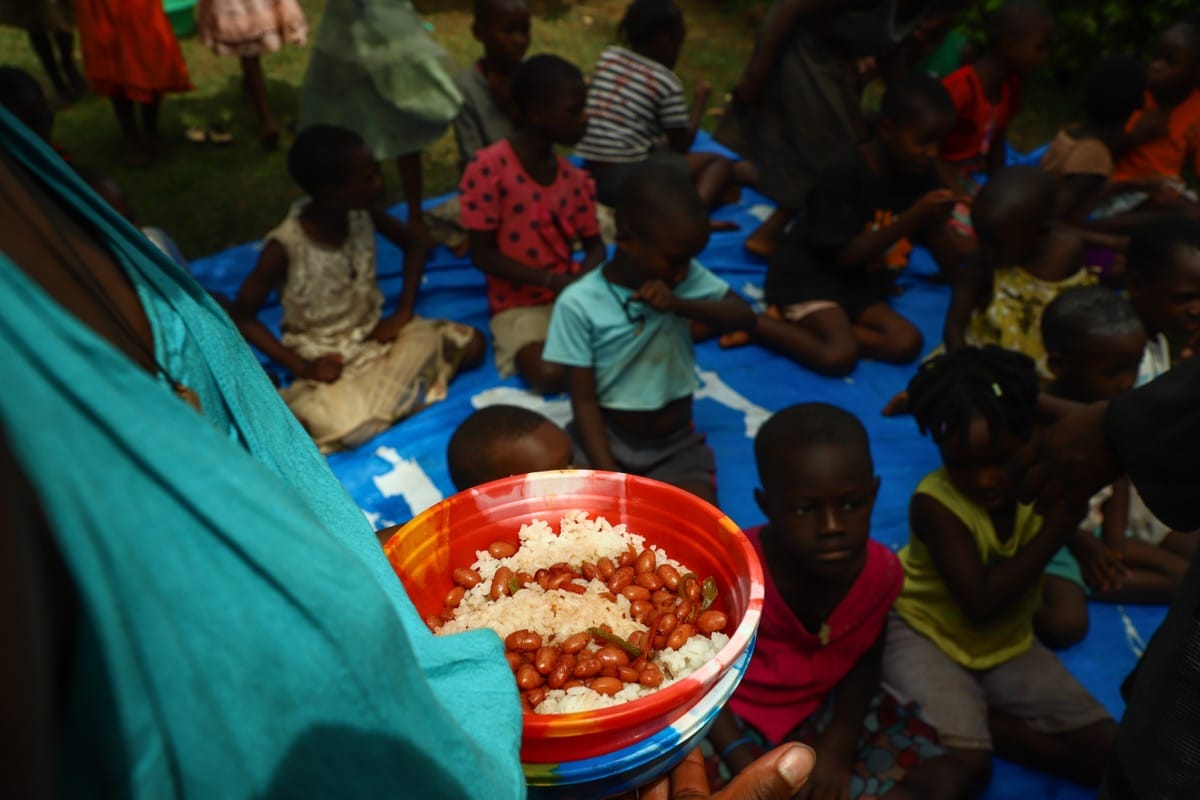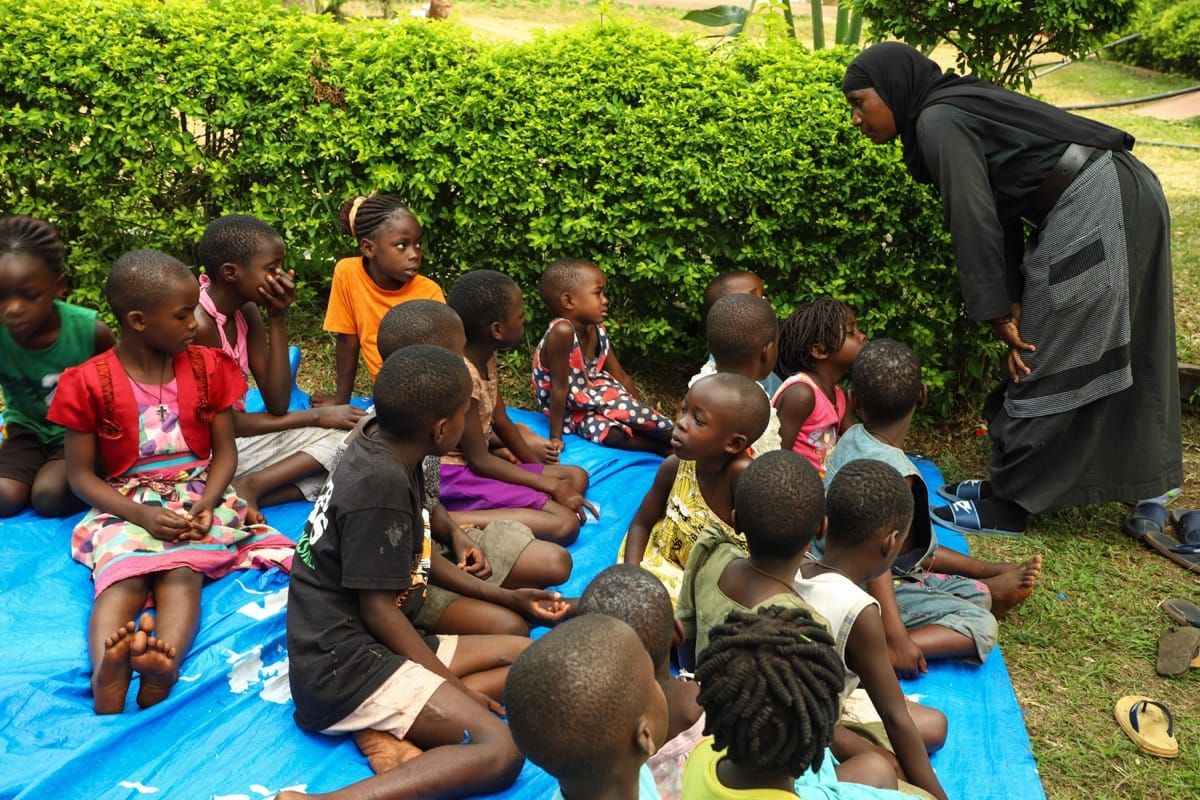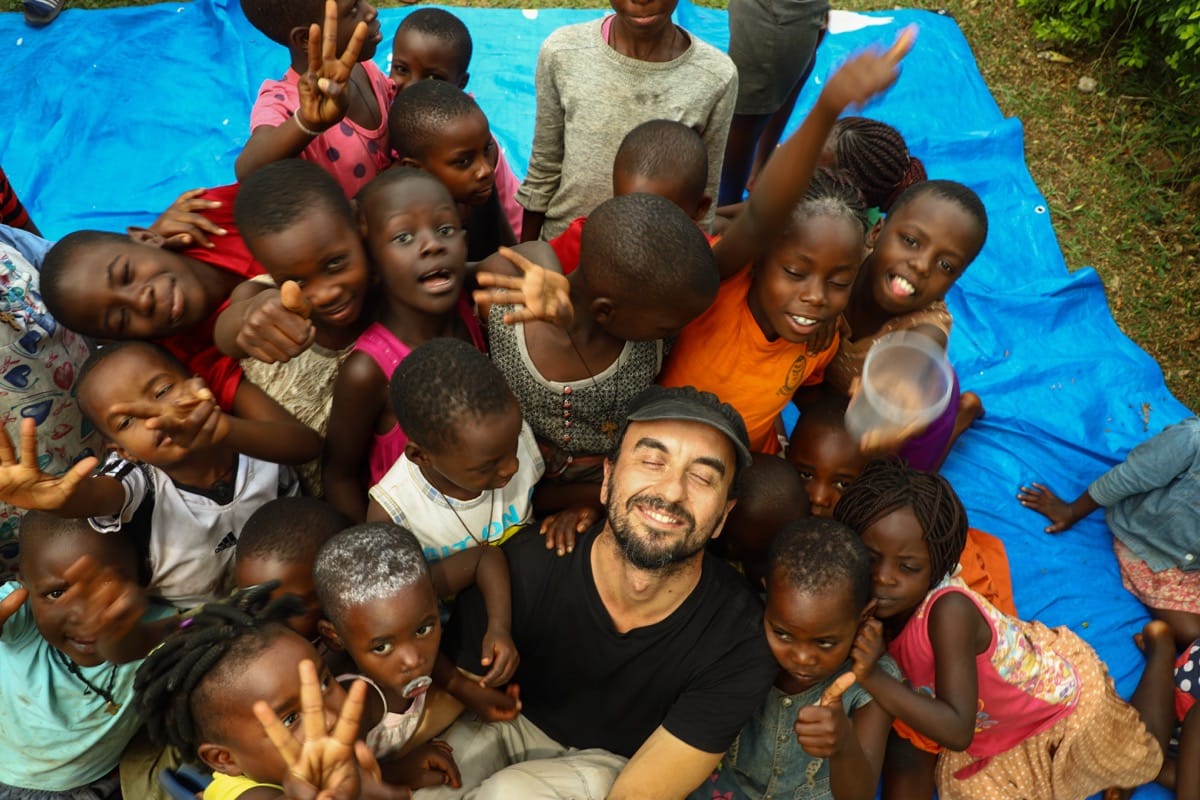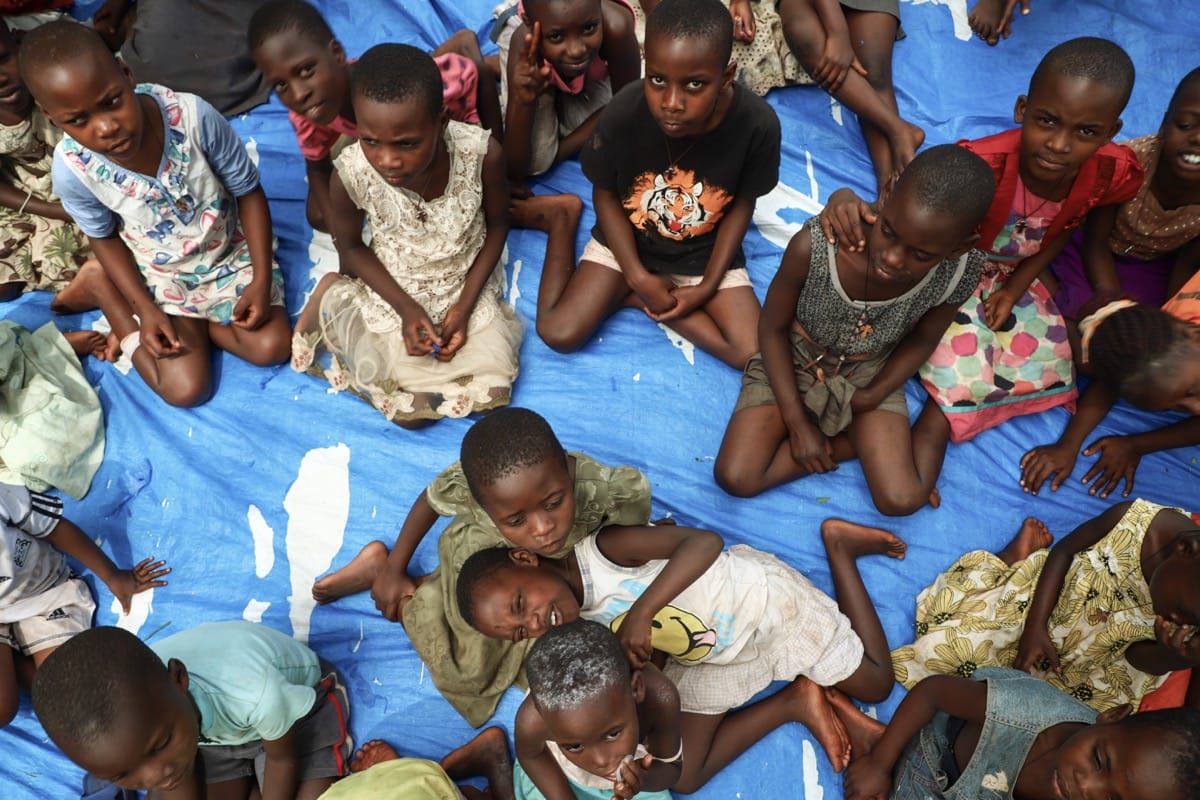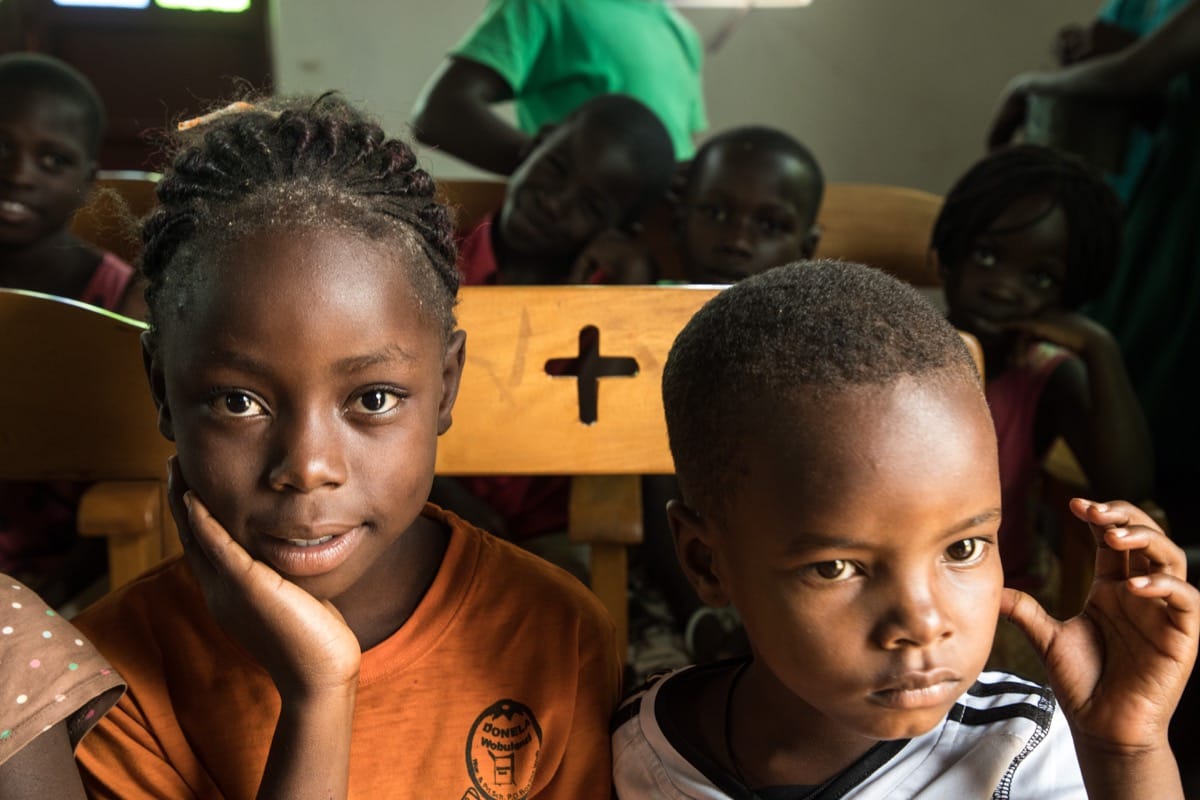 However, pencils and notebooks do not guarantee the survival of these children. Food, education, housing costs, in a time economic crisis in our own country has made finding resources extremely difficult. But no child deserves to be thrown away due to lack of money. Anyone who wishes to help, can send money to the following accounts or offer any kind of support he can. The children of Monde will be grateful of you.
BANK ACCOUNT DETAILS
MONDE LOVE AND HOPE DEVELOPMENT ASSOCIATE.
NO. 3518000003
CENTENARY BANK UGANDA
P.O. BOX 341 WOBULENZI UGANDA
WOBULANZI BRANCH
Swift: CERBUGKA
THRU:
Sparkasse Aachen
Germany
Swift: AACSDE33 Sort: 390 500
Paying: Centenary Rural Development Bank Ltd.
or the Greek bank account of Father Antonios Mutyaba on National Bank of Greece
Number. 062/601334-15
IBAN: GR2501100620000006260133415
The address of the monastery:
ST. MARY OF EGYPT MONASTERY
P.O. BOX 46 Wobulenzi
UGANDA
tel: +256 753971096
email: [email protected]
Father Antonios makes big effort, hoping the foundation to gain financial self-sufficiency in the future. One of the programs is the production and export of a local coffee variety which, among other things, enhances the know-how and survival of local community farmers.
Alexandros Tsoutis. 27th January 2018
---
Facebook Comments